Museum Dirgantara Mandala Yogyakarta Indonesia



Jl. Kol. Sugiono
Lanud Adisutjipto,
Yogyakarta 55002
Telp. 62 (0)274 564465, 564466
Mon-Thur
8 am-1 pm,
Sat & Sun 8-12,
closed Fri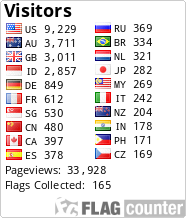 ---


THE HIDDEN AIR MUSEUM
The Indonesian Air Force has an excellent but little known air museum in Yogyakarta called the Museum Dirgantara Mandala. The museum is located behind the main Yogyakarta airport. All aircraft are under cover and beautifully maintained in static condition. A tribute to the curator who must work with a very limited budget.

Included are a Badger bomber complete with air-to-ground missiles, Catalina flying boat, Grumman flying boat, Auster MkII, Lavochkin LA-11, PZL-104 Wilga, Mitsubishi Army type 98, Nakajima KI43 Oscar, Zero, Mustang, NA16/AT-6, Vultee Valiant, B25, B26, C47, Hillier 360, DH114 Vampire, Sikorsky UH34D, Boeing Stearman, MIG15, MIG17, MIG19, MIG21, MI4, L-29 Dolphin, CAC F-86 Avon Sabre and T-33A.
The museum also has excellent well maintained displays of missiles, radar and aircraft related equipment as well as model displays telling the history of the Indonesian Air Force and the fight against the Japanese and Dutch.

A check of the visitors book revealed that only locals and school children visited. Admission was Rp10,000 or a larger donation. Rp10,000 is $1, so I think foreign visitors can afford to make a donation to this fine museum. The museum is supposedly open every day from 8am to 1pm except Friday (Islamic holy day) and public holidays. The museum is mostly manned by volunteers and as such may be closed when none can be found. The guard at the gate requires a bond such as your driver's licence or credit card before allowing you to enter as the museum is on the Air Force base at Yogyakarta. It is best to arrange a private taxi to take you there and wait for you, as it is a long walk back out to the main road to find return transport. My driver happily slept under a tree while waiting for me to finish giving english lessons to the local school kids.

Ex-RAAF CAC RR Avon Sabre fitted with 30mm Aden Cannon and Sidewinder Missiles

While in Yogyakarta, tours can also be arranged to visit Borobudur, one of the greatest Buddhist relics of south-east Asia built between 750 and 850AD, and the magnificent Hindu temples at Prambanan built between the 8th and the 10th centuries. There is also a very interesting Army museum in Yogyakarta, well worth a visit.


There are numerous flights each day to Yogyakarta from Bali,Surabaya, Singapore, KL and Jakarta.


Excellent accommodation is available in Yogyakarta ranging from basic "Back Packer" style to 5-star hotels.



---

Mail to:imogiri@y7mail.com


My other pages
Some of my small collection of Mirage photos
Old retouched photos

More Photos
MIG-15 UTI
PBY-5A Catalina
Auster MkII
PZL-104 Wilga
NA16/AT-16/Havard
Vultee Valiant
B25 Mitchell
C47 Dakota
Hillier 360
Sikorsky UH34D
MIG15 UTI
MIG17 Fresco
MI4
L-24/29 Dolphin
LT200
C140 Jetstar
Starlite PK-SLK
TS-8 Bies
BT-13 Valiant
Hovercraft XHV-02